Qualified Services For Access Control Systems For Your Business In Waco TX
You Are In Complete Control Of Your Business When You Choose Us To Install Or Repair Your Access Control Systems
Get the added level of security you need for your business or commercial facility by considering any of the access control systems available from Waco Locksmith Pros.
We offer affordable access control system services in Waco that include everything you'll need to enjoy the peace of mind you deserve. Because of our 24-hour locksmith service, trained technicians will always be available.
The Waco Locksmith Pros Difference
We're a trusted local business with a reputation for providing responsive commercial locksmith services in Waco Texas and surrounding areas. All work will be done by local locksmiths with five or more years of experience.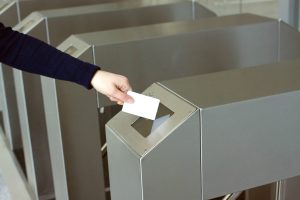 For businesses in Waco looking to better manage their security, we offer access control products and systems from trusted names that include:
We'll Mobile And Always At Your Service!
We offer mobile locksmith service throughout the Waco area. Customers also appreciate how easy it is to reach one of our trained emergency locksmiths. In fact, we're at your service 24-hours a day throughout the year. And we'll be at your location in 30 minutes or less.
Customers also prefer us for the following reasons:
We provide 24/7 emergency locksmith service
We have well-stocked mobile locksmith units
We use high-tech equipment and quality products
Our pricing is always up-front and reasonable
We provide proactive security audits to identify potential areas where more protection is needed
When you call us, we will arrive within 30 minutes
We are fully licensed, bonded, and insured
Why Consider An Access Control System For Your Business?
An access control system is a high-tech device that can allow or deny access to different parts of your business or facility, depending on who needs to be let in and out of those areas. For instance, you may restrict access to your warehouse facilities or your computer room and allow greater access to office areas and meeting rooms.
Access Control Installation
Our local locksmiths install all types of access control systems for both large and small commercial properties. We can install a variety of systems, including IP systems that can be integrated into your camera surveillance system and mobile access credential systems that require the use of a smartphone or other mobile device for access.
Access Control Options To Choose From
Just a few of the access control systems we can service for you include:
Biometric access control: Fingerprints, retina scans, voice scan, and facial recognition are some of the biometric features that can be used to control access to this type of system.
Keyless-entry access control: ProxPad card readers are set up near entrances with this system to allow authorized personnel to use a specially designed card that can be swiped or tapped for access.
Key fob access control: These systems work with small plastic controllers called key fobs or small electronic key cards that can be waved in front of the reader.
Pincode-entry access control: Users of systems like this must enter a specific numeric code that usually consists of four digits in order to gain entry to specific areas.
Access Control Systems Repair And Maintenance Solutions In Waco TX
Our commercial locksmith technicians can take care of any repairs that may be necessary to either existing access systems or ones we installed. We can also provide routine maintenance and make any necessary adjustments to settings.
Access Control Systems FAQs
Can an access control system be reset or adjusted?
Absolutely! Every part of your system, from the key codes required to who can gain access to specific areas of your business, can be adjusted as necessary to your preferences.
Is there a special type of lock I'll need to purchase?
No. You may use any type of lock that works best for your physical layout. We offer a wide selection of top-brand locks available for your consideration.
How many entrances can I control?
It varies depending on the system you choose. We'll help you find a solution that's right for your business.
So you see…
Gain greater control over your commercial security with the access control systems available from Waco Locksmith Pros. It doesn't matter when you need us since we provide reliable 24-hour locksmith services throughout the area. Contact us today to learn more about our access control system services in Waco.