24-Hour Installation And Repair Services In Waco TX For Your Magnetic Door Locks
Discover The Benefits Of Magnetic Door Locks For Your Business In Waco Texas
Magnetic door locks are popular for businesses both small and large and at Waco Locksmith Pros, we have what it takes to provide you with high-quality locks and expert installation and repair services all at competitive and upfront prices. Our friendly and experienced local locksmiths will take the time to find the right solution for your property.
Choose From The Many Types Of Magnetic Door Locks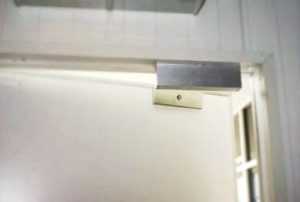 Having a magnet in place helps to keep doors in place and enhances security at the same time. We provide magnetic door lock services in Waco to improve your business.
Our local, commercial locksmiths can install or repair the following different types of magnetic door locks, just as an example:
Magnetic keyed locks: The magnetic keyed locks are complex and there is a combination of a key and a magnet. The locks are hidden, helping to hide the level of security in place. The added benefit is no electricity is needed to keep them functioning.
Magnetic coded locks: These combine traditional keys with magnets. These are very hard to pick and therefore they are highly recommended.
Electromagnetic locks: These are advanced magnetic locks that a mobile locksmith can install. A coiled wire has an electric current going through it, engaging the lock. Various keyless systems can be used with the locks as well.
Magnetic Door Locks Installation And Repair Solutions
Retail stores, restaurants, banks, and many other locations choose to use these types of locks. One of our commercial locksmiths can come out to your property to conduct a security audit and determine the best magnetic door locks installation for you.
If you are having a problem with your existing system, we will be happy to have one of our 24-hour technicians come by at any time that works for you. We will diagnose the problem, provide honest suggestions, and either fix or replace your magnetic door locks to your specifications.
Why Choose Waco Locksmith Pros?
Locksmith services in Waco Texas are important for your business. You don't want to rely on just any company because your security may be at risk. We will be able to provide you with a magnetic door locks repair or installation at any time of the day or night.
What makes us different:
We're different from other local locksmiths in that we offer 24-hour emergency locksmith services. Additionally, we work with residential customers. We provide automotive services, too, in the event you have a lockout, require a new fob, or anything else.
We cater to our customers by offering:
Transparent pricing
Fast response times of 30 minutes or fewer available 24/7
Experienced locksmiths that come to you
Mobile services with fully equipped vans
Expert advice
We are also licensed, bonded, and insured and happy to answer any questions you might have.
The Magnetic Door Lock Debate
Not sure if magnetic door locks are right for you?
At Waco Locksmith Pros, we offer various tips on magnetic locks to determine if they are going to meet your needs. This guide will help you decide if they are best for your business.
Determine where the locks will be
Figure out if you have a generator
Consider other security measures throughout your property
Identify areas at risk to burglary
Give us a call if you have any questions and schedule a locksmith service with one of our local technicians today!
Whether you require an emergency locksmith or simply need an install of new locks, call us. We look forward to helping you with your magnetic door lock needs in and around Waco!