Lock Services In Waco Texas
Get Top Quality Lock Services In Waco Texas From Your Local Pros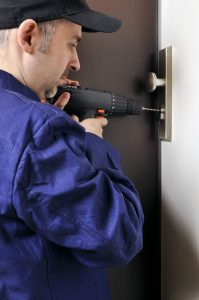 It's important to know about the various lock services in Waco TX. This will allow you to concentrate on security for your home and business. At Waco Locksmith Pros, we have local locksmiths to assist you in upgrading your locks, fixing broken locks, and much more.
Lock Installation, Lock Rekey, Lock Repair, Oh My!
We provide a large number of lock services throughout the Waco TX area in order to help you with what's going on on your property.
A residential locksmith will be able to come out and conduct a home security audit. We will then be able to upgrade locks, handle a lock installation with some of the top brands, as well as rekey any locks where you question if others have a copy of the key, giving them access to your home.
We can have a commercial locksmith come out to handle lock changes, upgrade to biometric locks, and provide various other services to improve the security of your business operations. Whether you have an office lockout or you need additional keys to give to new employees, we have the ability to help.
Call us when you want assistance with:
Additionally, we offer 24-hour locksmith services. This way, when you need an emergency locksmith, we have the ability to dispatch someone immediately to get a door unlocked, provide burglary damage repair, and much more.
The Benefits Of Our Professional Lock Services
When you need lock services in Waco Texas for a lock repair or anything else, it's important to rely on a company that is locally owned and operated. We have been a part of the community for many years and serve the surrounding area.
Each and every one of our locksmiths have at least five years of experience. We also offer mobile services to make it easier for you to get the help that you require. All of our vans are fully stocked with state of the art equipment and tools to get the job done faster.
Individuals and businesses alike continue to choose us because:
We provide upfront pricing
We have experienced technicians
We use the best brands
We offer high-quality installations and repairs
With our 24-hour locksmith services, we make it easy for you to get the help that you need. And don't forget, we can dispatch a technician to your location within 30 minutes!
The Top Lock Brands
At Waco Locksmith Pros, we take pride in the top brands that we work with. All of our locksmiths are experienced in the various products, and this makes it easier to recommend high-quality locks for your home or business.
Some of the top brands we work with include:
All of the brands differ in one way or another. They might use various materials such as stainless steel or copper in order to provide strength and durability. They might also have unique designs or offer a specific type of biometrics.
You don't have to do all of the research on your own. Instead, rely on our professional mobile locksmiths to come and provide you with assistance. Call now to schedule a lock service in Waco TX.