24/7 Lock Rekey Services In Waco Texas
Take Advantage Of Our Fast And Affordable Lock Rekey Options Today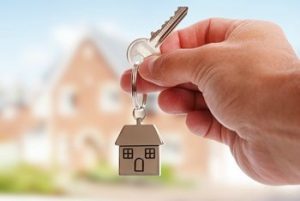 There are dozens of different reasons why you may need a lock rekey in Waco, Texas. If you question who has copies of your key or you have recently experienced burglary damage, it's important to consider our lock services to ensure the security of your home or office.
At Waco Locksmith Pros, we have experienced, local locksmiths to provide you with high-quality services 24-hours a day.
Why Have Your Locks Rekeyed?
Simply put, a lock rekey is a much quicker and more affordable alternative to having your locks changed. As long as your current locks are not damaged, a rekey involves changing the internal mechanisms so that your existing lock will work with a new key.
Rekeying is not something you want to try and do on your own. Instead, you want to rely on a professional to ensure that it is being done properly. A rekey service should be scheduled for your home or business when you question whether you are the only one to one keys for the property.
Rekey the locks for your home:
We can have an expert residential locksmith come out and rekey your home at any hour of the day or night.
This is ideal if you have recently moved into your property or it is a rental property and someone else has recently been renting it. That way, even if the previous tenants kept their keys, they will not be able to gain access to your home.
Rekey the locks for your business:
We also have commercial lock and key experts that can come out and provide rekeying services for your business. This is ideal if you have given keys to employees who have recently left the company. You might also want to consider a rekey as a way to change who has access to the various areas of your property.
Professional Locksmiths In Waco
We are a local locksmith company and we pride ourselves on providing premium customer service. We are also licensed, insured, and bonded.
Our emergency locksmith services make it easy for us to come out to you and take care of rekeying a lock. We have all of the tools and equipment in our vans. This provides a faster fix for you to ensure that your security is maintained at all times.
We are available 24/7 so that if there is an issue early in the morning or late at night, security is never questioned. You have the means of locking your property up without worrying if someone else has a key.
You can count on us to provide:
Competitive, honest pricing
Locksmiths with 5+ years of experience
Top brand products
Service with a smile
30 minute or less response times in emergencies
5 Common Reasons To Schedule A Rekey With Us
It's important to know when you need a lock rekeyed. Every situation is a little different and therefore we have listed some of the most common reasons.
Call us if:
An employee no longer works for you
You have given your key to someone and didn't get them back (or you are concerned they may have made a copy without your permission)
There has been a burglary attempt on your property
Your key has been getting stuck in the lock frequently
You lost your keys
When you want to request a lock rekey or any other locksmith service in Waco, contact us today.