24-Hour Burglary Damage Repair Services In Waco Texas
Call Us For Immediate Burglary Damage Repair Services In Waco Texas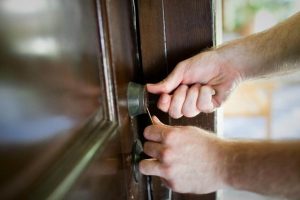 After a break-in, you need quick and reliable burglary damage repair services.
That's where we come in!
We are Waco Locksmith Pros and our residential locksmiths are available 24-hours a day to quickly fix your locks and ensure that your property is more secure.
And because we are committed to providing 30 minute or less response times, you never have to wait long for help to arrive.
Changing Your Locks After A Break-In
A lock change is often one of the best things you can do after a burglary attempt.
The reason is:
There is a good chance that your locks were damaged while the thief attempted to get inside. Even if your locks were not damaged, you may want to consider upgrading your lock system to help prevent future break-ins.
Various high-security locks are available for you to choose from. These are durable and difficult to pick, which increases the level of security on your property.
When you lose your keys:
If you have lost your key, then a lock rekey is a simple procedure that will provide you with a new set of keys without having to completely change all your locks. That way, if an unsavory character should find your keys and they will not be able to enter your home.
Our emergency locksmith services in Waco Texas are designed for both residential and commercial properties.
Why You Should Choose Waco Locksmith Pros After A Burglary Or Attempted Break-In
All locksmith companies are not the same. We work hard to deliver a high level of customer service. We prove ourselves as professionals by being licensed, bonded, and insured.
We offer a mobile locksmith service, which means that we have mobile vans that are fully equipped and come to your location. We always come to you and have state-of-the-art tools to get the job done. Our locksmiths come out day and night, meeting your needs no matter what your schedule is.
You can also rely on us for:
Transparent pricing
Friendly service
Experienced technicians
Fast response times
Expert advice and recommendations
The Top 3 Tips For Dealing With A Break-In
When you have experienced a burglary, whether the criminal was successful or not, there are some steps to take.
Report the break-in (or attempt) to the Waco Police
Call us for quick burglary damage repair solutions
Invest in a higher security lock that is harder to pick
A residential locksmith can come perform a security audit at your home. This will help you identify the various ways to improve security. We will make honest recommendations on lock systems and answer all of your questions.
Get in touch with us to learn more about our 24-hour burglary damage repair services in Waco Texas.