Protect Your Property With Our Services For Your Mailbox Locks In Waco Texas
Call Us For Fast And Reliable Assistance With Your Mailbox Locks In Waco TX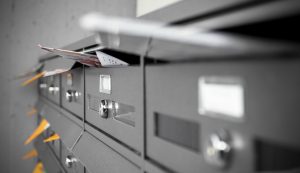 There are a variety of services for mailbox locks that you can take advantage of. This includes installing new mailbox locks on residential and commercial mailboxes, obtaining repairs, as well as enhancing the locks currently in place.
We are Waco Locksmith Pros, your professional locksmith service provider in Waco Texas and we will ensure that you get all of the help you need for your mailbox locks.
Stress Less With Quality Mailbox Locks
Having your mail stolen or wondering if it's going to be stolen because you have a broken lock on your mailbox is a huge hassle.
Not to worry!
We have emergency locksmith services to ensure that you can get repairs 24-hours a day, seven days a week.
We have worked with residential and commercial customers alike. This includes working with local apartment complexes, businesses, private homes and more.
If you have a mailbox lockout at your home, we can send a residential locksmith to you quickly. We are able to dispatch assistance within 30 minutes to provide you with a higher level of convenience.
Our customers have come to value us, and this is because we offer:
Service with a smile
Upfront pricing
Experienced technicians
Expert advice
Experience with the latest top brand name locks
Protection of licensed, bonded and insured technicians
We also provide mailbox lock repairs, and mailbox key replacements to ensure that you always have a working lock to increase security.
We work with commercial and residential mailbox locks all the time. Whether you need a mailbox key replacement, a new lock, or various other services, we provide fast and reliable service.
Your Local Reliable 24-hour Locksmith Company
You don't want to call just any locksmith company. Waco Locksmith Pros is your top choice. We have been a part of the community for years. Additionally, we are licensed, insured, and bonded. This provides you peace of mind when you call for a locksmith.
Our mobile locksmith services ensure we are able to come to you. We are fully equipped with all of the latest tools and equipment so that full installations and repairs can be done on-site.
Different Types Of Mailbox Locks
You might not realize it, but there are many different types of mailbox locks. This includes individual mailboxes as well as multi-unit mailboxes. This ensures that your needs are met regardless of whether you are a home, community, or business.
Security on your mailboxes is of the utmost importance because you don't want people accessing your mail or any of your packages. Particularly if you receive a large number of packages or are always receiving checks in the mail, you want to make sure that security is tight.
We will be happy to talk to you about all of the different locks available and make recommendations for your specific needs. Call today and we will send a local locksmith out to you at your convenience. Or get in touch with us and get answers to all your questions about our locksmith services.